ASCEND WITH ANALYTICS
About Us
Let Adsurgo help you ascend with analytics.
Adsurgo provides direct engagement consulting services and training workshops focused on the use of analytics. Our passion is for solving interesting, challenging, and meaningful problems in collaborative, team-based engagements with our clients. 
About Our Services
Adsurgo consultants are industry professionals who draw from their broad base of analytical and problem solving skills to provide collaborative, team-based consulting engagements that not only solve challenging problems, but teach you how to solve them. Our unique process involves truly understanding the problem, teaching the necessary skills, solving the problem so the client understands how the skills are applied, then transferring the necessary skills to the client such that dependence on us is gradually diminished to the point of complete autonomy.
The Industries We Serve
Adsurgo consultants have deep experience across many, diverse industries. They have a proven track record of problem solving and delivering results in the government/defense, manufacturing, pharmaceutical/biopharmaceutical, medical device, semiconductor, chemical processing, healthcare, banking and finance, and mining industries. They have built a reputation for successfully applying quantitative techniques to ensure product, process, and service quality.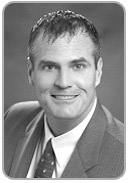 Heath Rushing
Co-founder
Heath Rushing, co-founder and principal consultant at Adsurgo, is a spirited problem solver and leader with a wealth of expertise in quality engineering, applied statistical methods, lean six sigma, operations research, and training. He leads the Training and Consulting, Quality Engineering and Medical Applications divisions at Adsurgo. Much of his recent consulting engagements have been with the biopharma and medical device industries integrating Quality by Design principles across the enterprise. He also recently led development of Adsurgo's highly acclaimed applied text mining tool that makes analysis of unstructured data accessible to a broader range of engineers and scientists. Previously, he was the SAS JMP and Six Sigma training manager earning awards as top external contributor to annual JMP software sales. Mr. Rushing was a principal quality engineer for Amgen where he developed and implemented numerous innovative statistical methods advancing corporate risk management, process characterization, technology transfer, and analytical method validation. Mr. Rushing also served as an officer in the US Air Force as a test and intelligence operations analyst and Air Force Academy professor.
EDUCATION
M.S., Operations Research, US Air Force Institute of Technology
B.S., Operations Research, US Air Force Academy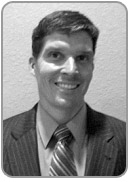 Dr. James Wisnowski
Co-Founder
Dr. James Wisnowski, co-founder and principal consultant at Adsurgo, leads the enterprise consulting and government divisions of Adsurgo. Dr. Wisnowski has consulting experience and expertise in applied statistics, program management, strategic planning, military operations, design of experiments, reliability engineering, quality engineering, data mining, text analytics, simulation modelling, along with operations research analysis. He has published refereed journal articles and texts in addition to presenting consulting results, new research, and short courses at conferences worldwide. He retired from the US Air Force as an officer with 20 years of service as an acquisition, test, personnel, and force structure analyst in addition to having significant leadership responsibilities as a squadron commander, joint staff officer, and Air Force Academy professor.
EDUCATION
Ph.D., Industrial Engineering, Arizona State University
M.S., Operations Research, Air Force Institute of Technology
B.S., Operations Research (Management Science), US Air Force Academy
Adsurgo LLC
1141 N Loop E Suite 105 Unit 463
San Antonio, TX 78232