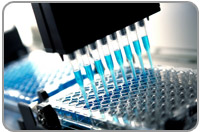 Quality by Design (QbD) using DOE
Date: June 22, 2021
Time: 10:00 – 11:00 PM  Eastern
Instructor: Heath Rushing
Cost: Complimentary
Register via email at info@adsurgo.com
This webinar focuses on how to establish a systematic approach to pharmaceutical development that is defined by Quality-by-Design (QbD) principles using design of experiments (DOE). Specifically, this webinar demonstrates the application of statistics for setting specifications, assessing measurement systems (assays), developing a control plan as part of a risk management strategy, and ensuring process control/capability. All concepts are taught within the product quality system framework defined by requirements in regulatory guidance documents.
Webinar Goals:
set meaningful specifications
evaluate information from assay validations
analyze screening and response surface designs
link information from pharmaceutical development studies to a process control plan.