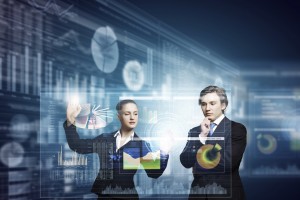 Date: June 23, 2021
Time: 10:00-11:00 PM Eastern
Instructor: Jim Wisnowski
Cost: complimentary
Register by email info@adsurgo.com
It is estimated that approximately 80% of data in organizations is unstructured, such as text. We will provide an overview of some methods that are easily implemented to find previously unknown relationships from a collection of unstructured data. Text from e-mail, survey comments, incident reports, free form data fields, websites, research reports, blogs, and social media can quickly be analyzed to discover themes, sentiments, word relationships, and natural groups of documents. We will show how to combine unstructured text data with the usual row by column structure to boost predictive modeling capabilities. Demonstrations will use various software package to include an RShiny app.
Webinar Goals
Understand where text mining can be applied.
Know what text mining and natural language processing are and how they differ from data mining and predictive analytics.
Appreciate the application of data mining techniques such as decision trees, cluster analysis, and logistic regression to translate intermediate text mining data to decision quality results.
Understand the role of enabling technologies in the evolution of text mining methodologies.
Appreciate the role of Latent Semantic Analysis using Singular Value Decomposition.
Understand how to use a standard text mining software product.