Heath Rushing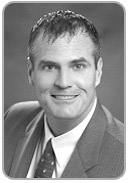 Heath Rushing, co-founder and principal consultant at Adsurgo, is a spirited problem solver and leader with a wealth of expertise in quality engineering, applied statistical methods, lean six sigma, operations research, and training. He leads the Training and Consulting, Quality Engineering and Medical Applications divisions at Adsurgo. Much of his recent consulting engagements have been with the biopharma and medical device industries integrating Quality by Design principles across the enterprise. He also recently led development of Adsurgo's highly acclaimed applied text mining tool that makes analysis of unstructured data accessible to a broader range of engineers and scientists. Previously, he was the SAS JMP and Six Sigma training manager earning awards as top external contributor to annual JMP software sales. Mr. Rushing was a principal quality engineer for Amgen where he developed and implemented numerous innovative statistical methods advancing corporate risk management, process characterization, technology transfer, and analytical method validation. Mr. Rushing also served as an officer in the US Air Force as a test and intelligence operations analyst and Air Force Academy professor.
EDUCATION
M.S., Operations Research, US Air Force Institute of Technology
B.S., Operations Research, US Air Force Academy
Dr. James Wisnowski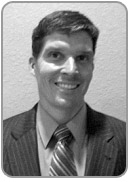 Dr. James Wisnowski, co-founder and principal consultant at Adsurgo, leads the enterprise consulting and government divisions of Adsurgo. Dr. Wisnowski has consulting experience and expertise in applied statistics, program management, strategic planning, military operations, design of experiments, reliability engineering, quality engineering, data mining, text analytics, simulation modelling, along with operations research analysis. He has published refereed journal articles and texts in addition to presenting consulting results, new research, and short courses at conferences worldwide. He retired from the US Air Force as an officer with 20 years of service as an acquisition, test, personnel, and force structure analyst in addition to having significant leadership responsibilities as a squadron commander, joint staff officer, and Air Force Academy professor.
EDUCATION
Ph.D., Industrial Engineering, Arizona State University
M.S., Operations Research, Air Force Institute of Technology
B.S., Operations Research (Management Science), US Air Force Academy